Private Duty Nursing in the Home
We provide care to meet advanced needs for your loved ones at home to improve their health and happiness.
Traditional in-home care allows your loved one to get the help he or she needs without giving up independence. If your loved one is healthy, you might be able to meet his or her needs on your own or hire a caregiver to help provide the assistance they need.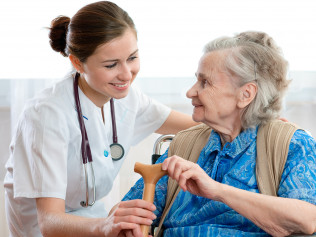 However, there are times when care needs are more advanced, we can help through our uplifting private duty nursing care services. A private duty nurse from Careology offers loved ones the level of care they need where they want it – not in a nursing facility or hospital, but in the comfort and safety of home.
What is private duty nursing?
Private Duty Nursing (PDN) allows medically fragile patients to receive quality, skilled nursing care in the comfort of their home: a setting preferred by most patients and their families. Studies show it is less expensive than a facility stay, costing up to half as much as a single hospital day.
How to pay for private duty nursing care
There are many payment options for private duty nursing care. PDN can be paid for by private insurance or private funds.
Nurse are the heart of healthcare.
donna wilk carillo